Portable Anechoic Chamber - PACs
Eckel's Portable Anechoic Chambers (PACs) are full anechoic chambers scaled to a size that makes them ideal for a range of uses including acoustic testing of small devices, calibration of microphones, free field response testing of loudspeakers and behavioral studies of small animals.
These high performance chambers are available in a range of sizes with low frequency cut-offs of 150, 200, 250 and 450-500 hertz. As their name implies, PACs are designed for versaility and portability and are available as complete pre-assembled chambers or in a sectional design that can be readily bolted together on-site for fast and easy assembly.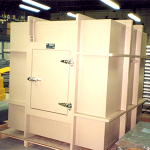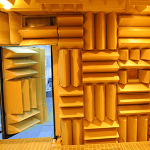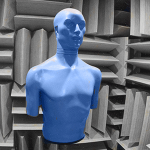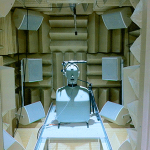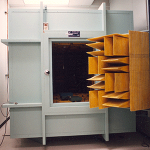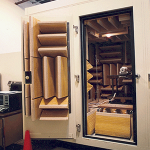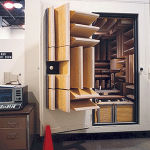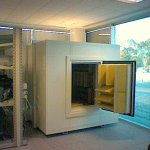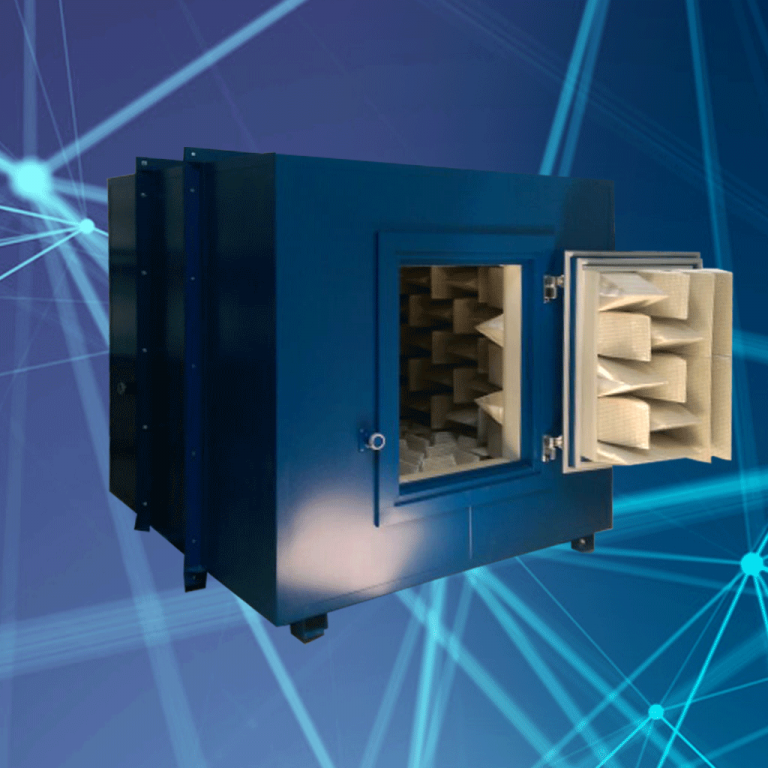 PACs are constructed utilizing a 2″or 4″ thick sound attenuating outer wall structure with pre-tested anechoic wedges lining the interior walls, ceiling and door of the enclosures. Available wedge designs include perforated metallic , standard fiberglass , fiberglass cloth covered and standard E-element. The non-reflective floors provide a maintainable sound absorption level inside the chamber. Optional features and accessories include vibration isolation mounts, floor grating, ventilation, and instrument supports and hangers.
Portable Anechoic Chambers are suitable for for:
Eckel Noise Control Technologies. remains firmly committed to maintaining the high standards we have set for ourselves and the industry. Eckel will continue to develop and introduce innovative products that will allow our clients to conduct testing and research projects in perfect confidence. Eckel produces the world's best chambers. Speak with an Eckel representative to learn more.