With over 70 years of experience, Eckel is the premier choice for standard and custom-engineered noise control products and systems.
We are Audiology Booths, Rooms & Suites | Acoustic Panels | Studios | Industrial Enclosures | SoundVault™ Doorsets | Anechoic Chambers Specialists.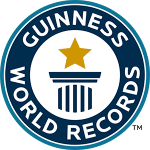 QUIETEST PLACE ON EARTH
"We not only met the necessary requirements for their testing but also delivered a facility that set a new world record. It is an honor to have been part of such an exciting project."
Eckel Offers TTS (Text To Speech) on this website.
Audiology Rooms Booths & Suites
Music Studio & Voice Over Booths

Acoustic Testing Facilities

Sound Solutions Since 1952
NO MATTER THE ACOUSTIC CHALLENGE – ECKEL HAS A SOUND SOLUTION
INNOVATIVE TECHNOLOGIES TO BETTER THE HUMAN EXPERIENCE