Correctional Interview Rooms
Correctional Interview Rooms (CIRs) offer privacy & noise control performance in corrections settings.
CIRs are ideal for detention centers, courthouses, jails and other correctional facilities.
The rooms are designed to provide a controlled & private communication environment to conduct legal matters such as private interviews or witness statements.
Unique in the corrections market as an economical solution to ensuring 6th Amendments
Rights in Correctional Environments, CIRs are renown for acoustic integrity, durability
and utility. Cam-Lock CIR rooms are fully demountable allowing ease of disassembly,
transportation, moving & storage.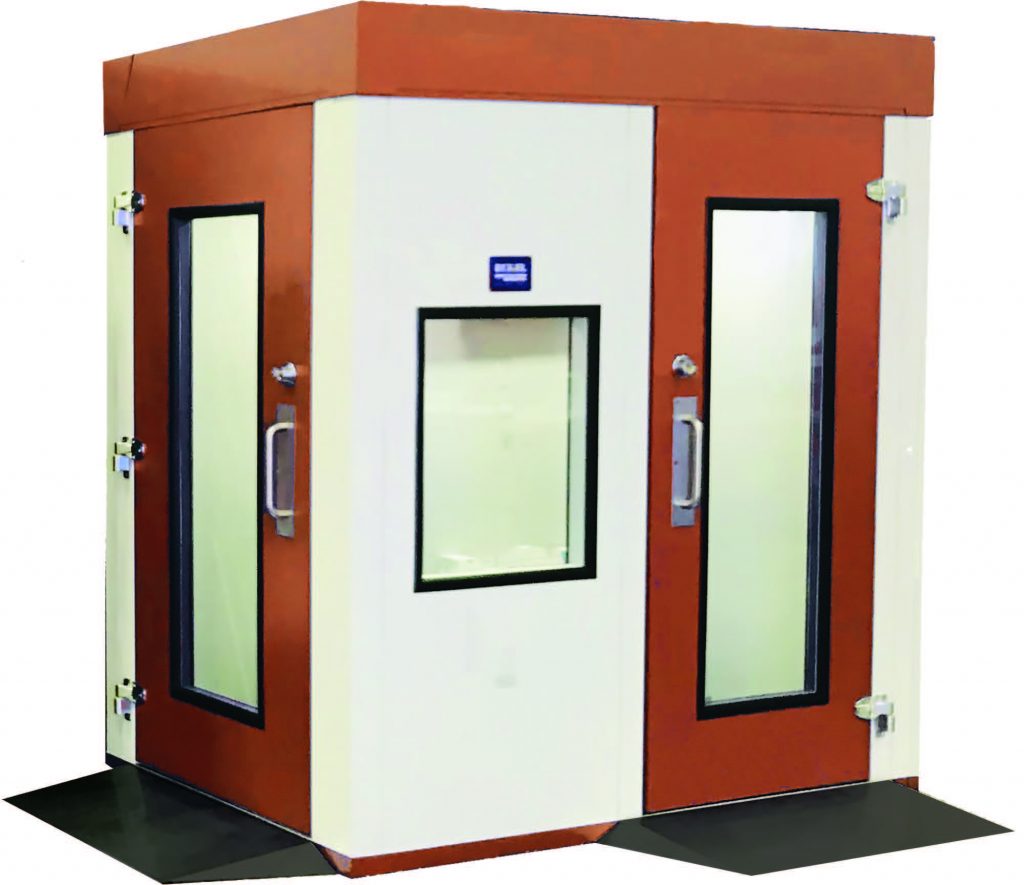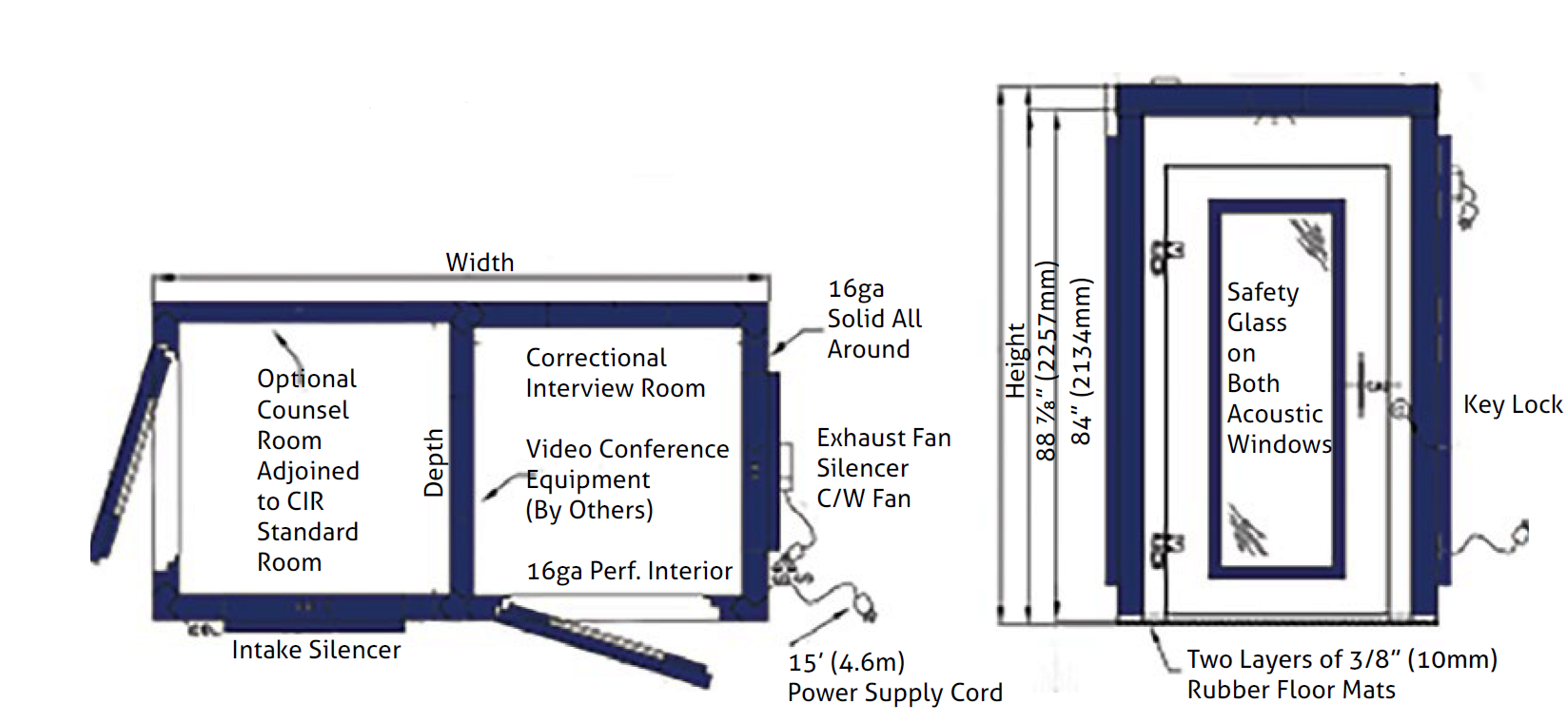 • 36″ (914mm) Clear Open Door (CIR-11 = 32″)
• Door Key Lock System
• Plug & Play Electrical
• 8" x 8" (203mm x 203mm) Hole c/w 10" x 10" (254mm x 254mm) Cover on
Both Sides for Speakers (By Others)
• 11ga Video/Tele Equipment Mounting Plates
• Tamper Proof LED Lighting
• Static Intake Wall Silencer & Exhaust Wall Silencer
• 20" X 60" (508mm x 1524mm) WINDOW IN DOOR
• SPRINKLER ACCESS HOLE
Standard finish is textured polyurethane enamel in Linear White, Lux White, Beige or Warm Grey; other colors available on request.
Wall & Ceiling Construction
Wall panels are 4" (100mm) and fabricated of galvanized solid steel outer surface and perforated steel inner surface. Ceiling panels include an integrated silenced ventilation system and 6" (150mm) thick with galvanized solid steel outer surface and perforated steel inner surface. Acoustic insulation is dependent on panels and designed to provide independently tested transmission loss of selected panel system.
All rooms are supplied with CSA approved, pre-wired 120 volts re- cessed internal electrical, includ- ing internal and external facing recessed hospital grade duplex receptacles. Power is supplied via a power cord connected to the customer's 120 volts source or may be hard wired upon request. Country specific electric and cord configurations are available for international customers (240v option also available).